Donations to the Jacobite Studies Trust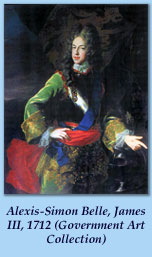 The Jacobite Studies Trust has raised substantial funds to get it started. We need much greater funding. The Trustees and members of the International Committee give their time without any financial remuneration and all monies raised will be used solely for the work of the Trust.
If you wish to make a donation, please contact:
Andrew Barclay, Treasurer, at History of Parliament, 18 Bloomsbury Square, London WC1A 1NS.
to send an email.
Click here to download, fill out and send off a Gift Aid Declaration Form.